Cooking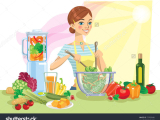 10 Tips: Choose My Plate Cooking Class
with Sarah Murphy, Lake Region & Fryeburg Area Adult Education

Jul 6, 2017 at 11 am
, runs for 4 weeks
Students will learn about USDA's MyPlate and some easy steps to follow the latest Dietary Guideline for Americans. Classes will provide participants with the knowledge they need to choose and prepare healthy foods and beverages on a limited budget. Food demonstrations and tastings will be provided at each session. Topics will include "Focus on Fruits", "Vary Your Veggies", Make 1/2 Your Grains Whole Grains", and "Vary Your Protein Routine".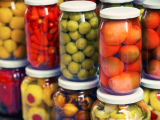 Introduction to Canning and Preserving Foods
with Madeleine Lane-Duigan, Lake Region & Fryeburg Area Adult Education

Jul 11, 2017 at 9 am
, runs for 3 weeks
Have you ever wanted to learn to make yummy jams and jellies or preserve your garden vegetables? Come to this class and learn the tips and tricks to "put up" your summer bounty!
In this class you will learn how to make jams and jellies, preserve eggs-yes eggs- and lemons and make homemade pickles You will go home with some of each.
* A $20 lab fee is paid directly to instructor at start of class-Lab fee covers cost of vegetables, fruits, canning supplies, including jars and take home goodies!*
Registration Unavailable
ServSafe Certification
with Austin Perreault, Spruce Mountain Adult Education

at 6 pm
, runs for 4 weeks
Join us in learning from CMCC's Culinary Arts Instructor, Austin Perreault.
This nationally accredited food safety certification course is designed for Food Service Managers, Directors, Chefs, Kitchen Managers, Dietitians, Dietary Managers and Food Service staff. Topics include food handling, HAACP, pest control and more. Certificate is good for 5 years and fulfills the Maine state requirement for having a certified food handler on premises.
$70 textbook fee. Please purchase textbook directly from Spruce Mountain Adult Ed as it will include the exam needed for full certification.