Filter by Category
Personal Finance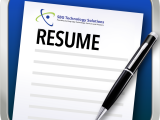 Registration Unavailable
Resume and Cover Letter Workshop
with Rhonda Jacobson, Lake Region & Fryeburg Area Adult Education

runs for 52 weeks
This workshop will help you develop and tailor your resume and cover letter to fit the career that you have chosen to pursue.
Call us to talk with a career advisor about resume and cover letter writing, interview skills and other ways to improve your success in the job search process. Our services are available at all of our locations.
Call 627-4291 for more information
Understanding Medicare
with Bob Harvey, Oak Hill Adult & Community Education

Oct 8, 2019 at 6:30 pm
This FREE Informational night will have you understanding Medicare on an individual basis! Small group and individualized attention! 
The following areas are explored during the 1hr informational session:
(1) Who is eligible for Medicare
(2) Timelines for enrollement without being penalized
(3) What original medicare offers and what is not covered
(4) What add'l plans work in conjunction with original medicare
(5) Brief overview of financial assistance that may be available
Robert Harvey     
Licensed Insurance Agent
HealthMarkets Insurance AgencySM
383 US Route One Scarborough Maine 04074
P 207-883-6502 ■ C 207-239-4100 ■ F 207-883-3073
rharvey@HealthMarkets.com ■ www.HealthMarkets.com/robertharvey