Filter by Category
Health & Wellness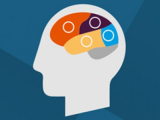 Online Registration Unavailable
The Teen Brain
with UGot Class, MSAD#1 Adult & Community Education
One of the most turbulent periods in brain development occurs during adolescence. The teen brain actually functions very differently from the adult brain. Certain kinds of thinking, such as decision-making, actually happen in different parts of the brain for adolescents and adults.  
Understanding these complex changes can help calm the rough seas of the teen years, but also provide your teen with critical support and understanding that will promote better decision-making, better mental health, and better outcomes at school.  
Come find out the important ways in which the teen brain is developing. Identify behaviors and attitudes that are influenced by these changes. Then learn to offer constructive strategies for establishing a better understanding of and communication with your amazing teen. 
Click here for more information about the course specifics, dates, cost and registration.
CERTIFIED MEDICAL TECHNICIAN (CNA-MT)
with Lorna Collins, Franklin County Adult Education
State Approved Certified Medical Technician Pro-gram. Includes: 60 hours classroom, 20 hours class-room/lab, and 40 hours clinical training. This is a 120 hour course preparing CNA's working in nurs-ing homes to administer medications under the supervision of an RN (this 40 hour piece should be scheduled at the facility, by the facility, and a schedule provided to the instructor.) PREREQUI-SITE: CNA license +2080 hours as a CNA. Call the Adult Ed Office at 778-3460 for an application and detailed registration requirements. Assessments required.