Filter by Category
Tools and Trades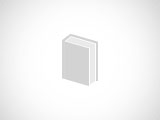 Woodworking
with Skip Beardsley, United Technologies Center - Adult Education

Feb 5, 2019 at 6 pm

, runs for 12 weeks
 Materials purchased separately. In this hobby class, beginner students will be taught the foundational skills needed to create a beautiful, finished wood project. The first weeks of the course focus on shop safety, correct use of tools and fundamental techniques. Advanced woodworking students will build on their experience and skill by creating a more advanced woodworking project. Students may choose their own project based on the amount of time required to build it and the allowable space in the shop area. Required: steel toed boots & safety glasses.The first night of class will be mandatory shop and tool safety.
Tuesdays, , 6-9 pm  Instructor: Skip Beardsley
Writing in the Workplace
with Cathy VanDyke, RSU #13 Adult and Community Education
This class is an independent study designed to help students develop and improve writing skills: reviewing grammar, word usage, verb tenses, and sentence structure as well as planning, composing and revising various types of employment-related writing. Use Microsoft Word to compose emails, memos, letters, resumes and proposals. Pre-requisite: Microsoft Word or instructor permission. Online class. Call to express interest. Fee: $75.
Refunds: Course cost will be refunded, less a $5 processing fee, if you withdraw one week prior to the first class. If you withdraw prior to the second class, you will be refunded 50%.