Filter by Category
Computers and Technology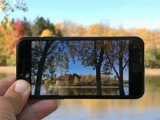 Taking Awesome Pictures with Your iPhone / iPad Camera (Online)
with Ed Brazee, Central Lincoln County Adult Education
This is a step-by-step guide to taking beautiful photos, appropriate for novice photographers and anyone who wants to significantly upgrade their photography skills. Students will learn to take photos, portraits, slo-motion, panos, and more. Also, students will learn about camera settings for proper focus and exposure, High Dynamic Range, and picture composition.
CLC Adult Education is pleased to partner with BoomerTech Adventures to offer fully asychronous online courses students can complete on their own time and at their own speed. Each course is a PDF booklet with information about the class, instructions for using the class, and the content of the class (videos and articles). The three instructors provide personalized support for each class via email and / or online chat. The recommended time for each course is one month with 1 to 2 hours of work a week.Tech requirements for each course are a strong internet connection (or access to one) and a computer, or tablet, or smartphone to access videos and articles.
Registration Unavailable
Using Social Media in Business
Price not
available
with ed 2go, Kittery Adult Education
To register or for more details visit ed2go at: https://www.ed2go.com/kae/online-courses/using-social-media-in-business/
One of the biggest challenges for business owners is finding new customers. Over the past decade, some business owners have leveraged social media to do just that. Whether you're a social media novice or a seasoned veteran, this course will give you a solid foundation in social media marketing and using it to grow your business.
In today's globally connected environment, social media is a game changer for businesses. So, whether you're looking for a new way to market your business or simply want to better understand social media, this online social media marketing course will empower you.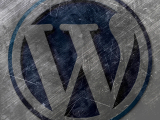 Online Registration Unavailable
WordPress Certificate
with UGot Class, MSAD#1 Adult & Community Education
WordPress is the most popular content management system (CMS) for website and blog design.   
During the first week, you will learn or refresh your knowledge of all the initial steps and the required elements for having a website. Then find out how to build a simple WordPress website or blog. Topics include an introduction to CMS, WordPress installation and setup, page and content creation, administration, themes (selection, purchase, installation, and setup), working with widgets and plugins, and more.   Finally, acquire advanced knowledge about WordPress options and features. You will learn how to modify WordPress web pages by hand-coding, learn about simple yet effective search engine optimization (SEO) techniques that improve your website ranking, and much more.    
After successfully completing the WordPress Certificate you will know how to build a WordPress website or blog, customize your WordPress site by hand-coding HTML, CSS, and PHP, know necessary regular WordPress maintenance, create WordPress website backup, and know how to apply SEO techniques in WordPress. 
Click here for more information on start dates, specific course information and registration.