Filter by Category
Business Training
Online Registration Unavailable
The Modern Office
with MindEdge Instructor, MSAD#1 Adult & Community Education
While there are many benefits associated with remote work, there are certain tasks and activities that can't be easily replicated in a virtual environment. Team collaboration, brainstorming, and culture-building are better suited for in-person settings, where team members can work side-by-side and connect in real time. As organizations transition to hybrid work arrangements, business leaders and HR professionals will need to assess how and when in-person work will be conducted and what the expectations will be for managing job tasks and responsibilities in a hybrid environment. This course examines how the modern office has been reshaped and explores the activities best suited for in-person settings, and addresses topics such as employee health and safety and workspace design.
This is an online class.  May be started at any time.
Click this link to get more information.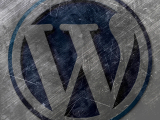 Online Registration Unavailable
WordPress Certificate
with UGot Class, MSAD#1 Adult & Community Education
WordPress is the most popular content management system (CMS) for website and blog design.   
During the first week, you will learn or refresh your knowledge of all the initial steps and the required elements for having a website. Then find out how to build a simple WordPress website or blog. Topics include an introduction to CMS, WordPress installation and setup, page and content creation, administration, themes (selection, purchase, installation, and setup), working with widgets and plugins, and more.   Finally, acquire advanced knowledge about WordPress options and features. You will learn how to modify WordPress web pages by hand-coding, learn about simple yet effective search engine optimization (SEO) techniques that improve your website ranking, and much more.    
After successfully completing the WordPress Certificate you will know how to build a WordPress website or blog, customize your WordPress site by hand-coding HTML, CSS, and PHP, know necessary regular WordPress maintenance, create WordPress website backup, and know how to apply SEO techniques in WordPress. 
Click here for more information on start dates, specific course information and registration.