MSAD 52 Adult & Community Education
Turner, ME
Business Training
Communication that Works
with Leah Boyd, MSAD 52 Adult & Community Education

Mar 9, 2019 at 9 am
Would you like to be able to remain true to yourself AND connected to the others who matter to you, even when you disagree? Practice communication skills rooted in Nonviolent communication and some basic brain science that supports it. This training is interactive and students will receive skills that they can practice right away.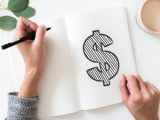 Your Money Personality
with Chris Davis, MSAD 52 Adult & Community Education

Apr 9, 2019 at 5:30 pm
Managing your money is hard work! In this one night workshop, play a fun activity to identify your money management style. Discover how your habits and attitude towards money affect your everyday financial decisions.