RSU5 Community Programs
Freeport, ME
Arts & Crafts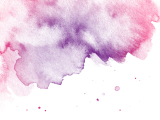 Independent Watercolor Projects
with Beth Dunfee, RSU5 Community Programs

Jan 10, 2019 at 6 pm
Are you an experienced painter looking for a little guidance here and there? Then this is the course for you! This course is for someone who has dabbled in watercolor (perhaps by taking the previous two classes listed here) and is looking for the space, time and a little instruction to advance their skills! Students choose their subjects and projects, and will range from painting fromlife and/or photographs. Please supply your own materials.
Printmaking

Jan 16, 2019 at 6 pm
Discover the fun in printmaking! This course is designed for the beginner printmaker (little to no experience necessary), and will focus on mono-printing and relief printing. Learn about the history and processes of printmaking, ranging from intaglio to block printing. We will use hands-on materials such as styrofoam plates, gelli blocks, and EZ-Cut material to create our own monoprints and relief prints. We will explore colors, patterns, and textures in our prints and make multiples. Don't miss this opportunity to discover your inner artist! Materials included.
Will run